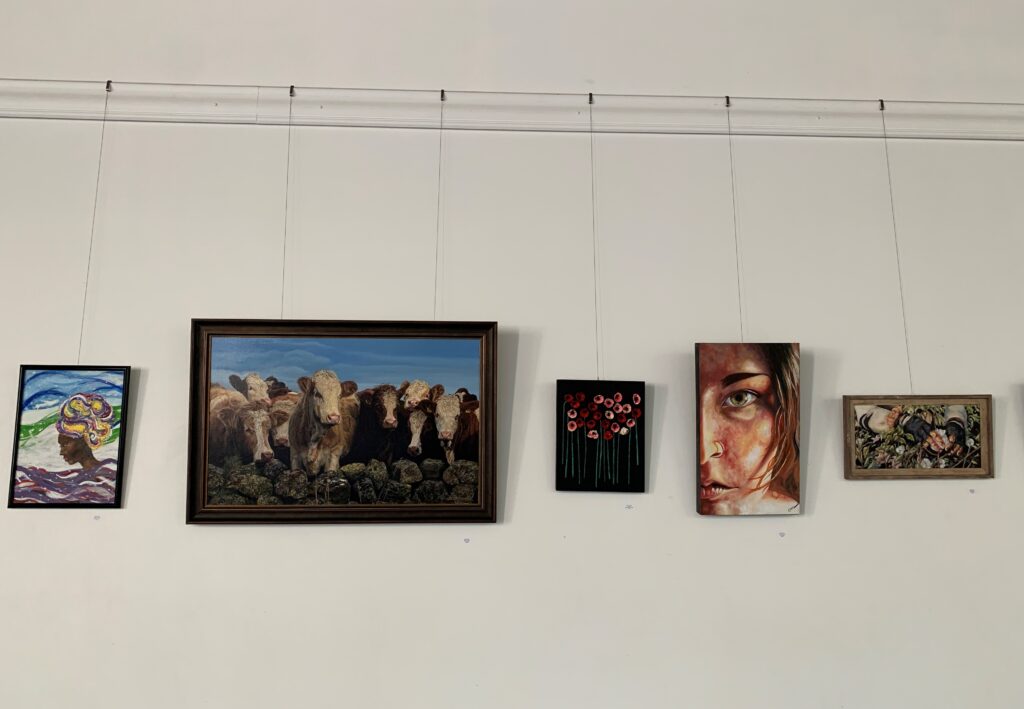 The Lehigh Valley Health Network Gallery and Gallery Annex are programmed by the State Theatre Center for the Arts, in partnership with the Arts Community of Easton (ACE). ACE creates opportunities, which invite community involvement and presents educational opportunities by organizing exhibitions, classes and workshops, an annual studio tour, and public mural projects. ACE also initiates and participates in area activities that enrich the artistic life of the community, working with the community, and underserved groups identified by local agencies. ACE recognizes that a thriving community of artists is essential to accomplishing these goals, thus fosters artists in education and professional development and provides a venue for communication with peers, schools, arts organizations, and local government. Stop by the Lehigh Valley Health Network Gallery open 90 minutes before the show.
For information,visit https://statetheatre.org/gallery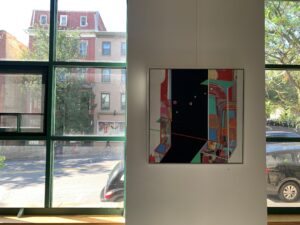 EXHIBITS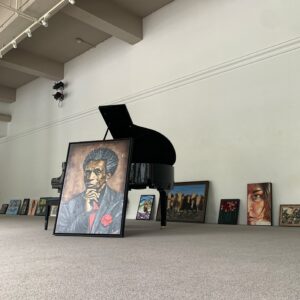 The current exhibit features the Arts Community of Easton in its annual fall show, featuring the local fine arts community.  All work exhibit is for sale. Contact Jamie Balliet at [email protected] for pricing.  The ACE Fall Exhibit runs through Dec. 19. Enter at the corner 5th and Northampton streets. Admission if free. To learn more about the Arts Community of Easton, visit www.EastonArt.org. Join in the spring for the annual FREDDY Awards Photo Exhibit.
WORKSHOPS
2021 Behind the Curtain: Photography Workshop with Frank T. Smith
Back by popular demand. This is a rare opportunity to photograph the many intricacies of the beautiful historic State Theatre. Participants will be afforded uninterrupted access to the many unique and ornate components of this historic site including rarely seen artifacts and "Behind the Curtain" architecture.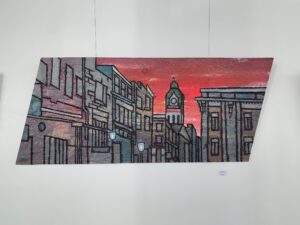 The day's schedule on Oct. 9 will begin at 9 a.m. at the State Theatre with a presentation by Frank T. Smith, Olympus visionary and local photographer. Smith will provide instruction and guided recommendations together with a glimpse of photographic prospects and expectations. At approximately 9:45 a.m., the shoot will begin in the theatre. More information can be found at https://statetheatre.org/events/photography-workshop-4. Participants will also receive a voucher good for two tickets to select State Theatre performance.
For information about the State Theatre, visit www.statetheatre.org.