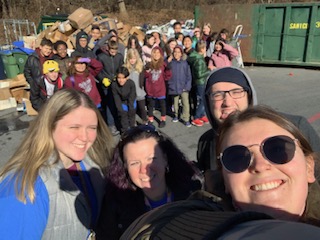 Members of the Phillipsburg Middle School Student Lighthouse Team & Liner Pride Society chose to "flip the calendar" to honor the legacy of the Rev. Dr. Martin Luther Jr. and serve their community instead of taking the day off.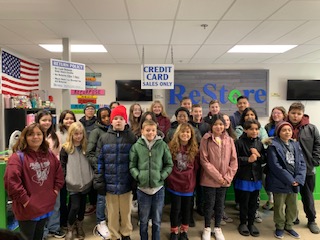 These students partnered with Habitat for Humanity, working to organize the ReStore donations which helps fund Habitat homes in Warren County. Students also met with a Habitat partner family and toured the current Habitat homes being constructed, planning for an active role in the future dedication and ribbon cutting of the homes.
These middle school leaders completely embrace the Leader in Me motto: Learn-Lead-Serve!