Medicare is complicated.
The government-sponsored health care program offers a myriad of plans, coupled with complex rules at both the state and federal levels. With annual enrollment having started Oct. 15, one Staten Island based company is offering seniors and others who qualify for Medicare free expert advice on choosing the right plan at the right price.
"We offer a personalized service for Medicare beneficiaries," said NYC Business Group President Carmelo DeFranco, whose company has been offering this service for 11 years. "We can help senior citizens and their families navigate this very complicated program."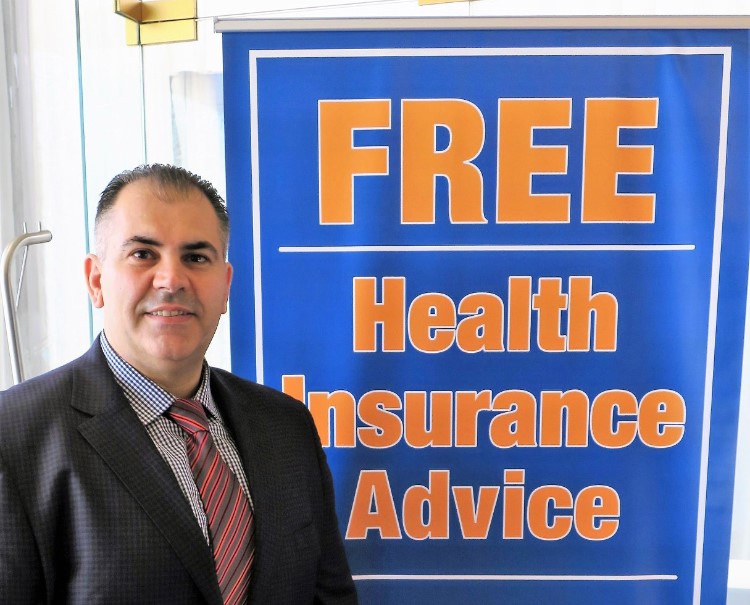 Federal rules require anyone age 65 or older to enroll in Medicare Part A and Part B or face penalties later, DeFranco said. Annual enrollment runs from Oct. 15 to Dec. 7.
From explaining the differences of all the various parts to examining co-pays and deductibles, DeFranco's team helps each client find the plan or combination of plans that will provide the best coverage at the lowest cost.
DeFranco and his knowledgeable staff personally consult with each client to understand the doctors they see, the medicines they take and their general health care needs. Then, a report is generated that includes a client's various coverage options, complete with the most competitive rates.
"We are a full-service insurance agency representing all the major insurance companies," said DeFranco, whose company also works with New Jersey residents. "We work only with reputable companies offering good plans and coverage. Our clients receive a lot of knowledge packed into this free service."
Plus, NYC Business Group's assistance continues even after annual enrollment closes, with staff available throughout the year to help clients should issues arise or if health care needs change.
"You can attend a seminar at the mall, but you can't go back to them," DeFranco said. "With us, you have an additional layer of service. During the year, if you have questions, you can come to my office and the same team will assist you."
That includes dealing directly with an insurance company if a client is having issues with coverage.
"We will stay on the phone with the insurance company until the issue is resolved," DeFranco said, adding that he also works with the adult children of seniors who are helping their parents navigate the Medicare landscape. "Call or come to my office. We will help you. Each one of my clients has a capable local resource available to them all year long."
DeFranco and his staff also stay abreast of constantly changing rules at both the state and federal levels.
"Medicare is a federal program, but it is administered differently state by state," so the rules are complex, and having a seasoned professional can help clients access the level of coverage they need when their health care needs change, he said.
NYC Business Group also guides clients through a process known as special enrollment change, which is allowed outside of annual and open enrollment periods in certain cases.
"If a serious health problem crops up, we help our clients with the strategy of changing plans in the middle of the year," said DeFranco, who annually earns multiple certifications in this arena to stay abreast of program requirements.
NYC Business Group also works with Medicaid recipients to help them gain joint coverage with Medicare. New York State recently raised income limits for Medicaid recipients, effectively expanding the pool of people who can qualify.
"I can put those two together and get you a super plan with tons of extras and zero co-pays," DeFranco said. "The state also has a Medicare savings program that can help offset the cost of that coverage."
DeFranco and his wife, Rosa, started the business nearly 20 years ago and have worked side by side to help countless Staten Island and New Jersey residents secure the health care coverage they need. He urges Medicare beneficiaries to call his office at 718-554-3425 for a free consultation.
"Give us a call and let's go over your situation together,'' he said. "We are always available to help."
For more information, visit nycbusinessgroup.com.