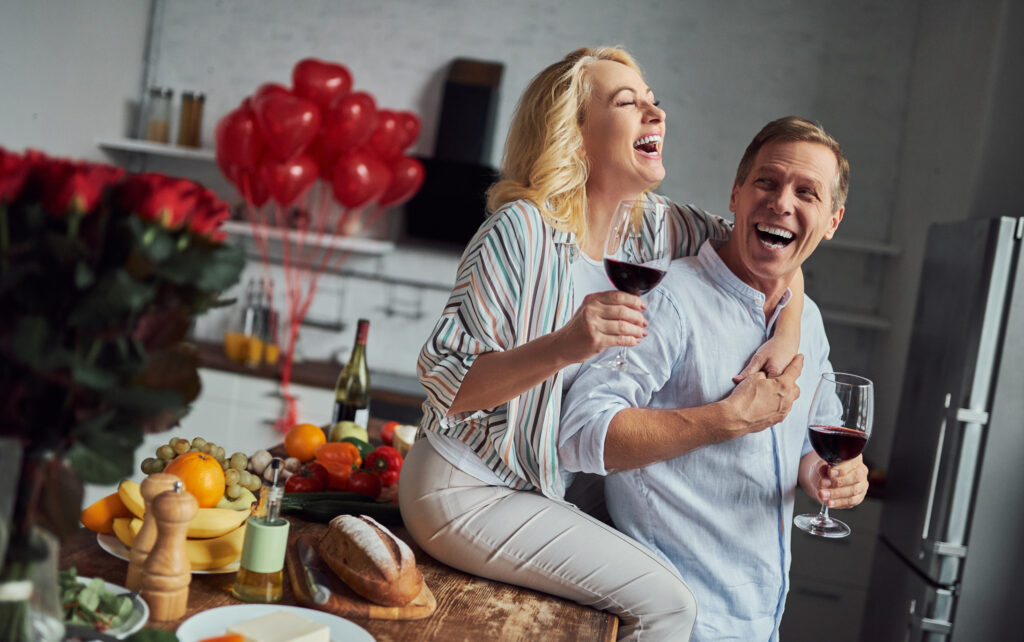 It all began with his first sip of wine in Saint-Tropez in the late 1970s when he was just 18. More than 40 years later, Joe Matusiak's love of wine is as strong as ever. And his Washington Township fixture, Salina Wine & Liquor, is celebrating its 30th anniversary.
"We built the store because there was no true wine store anywhere nearby at the time," Matusiak said — a real problem for an oenophile. But opening the store didn't just give Matusiak access to a greater variety of wines. It allowed him to share his love with the community.
Since opening the store in 1991, Matusiak has made educating people about wine and offering recommendations part of his mission.
"Everyone comes in with expectations of what they should be getting. But it's not all about the most or least expensive wine. It's about finding something that fits their needs."
Italian Wines Dominate
For a small store, Salina Wine & Liquor carries a large diversity of choice, but the bulk of the wine available is Italian.
"Most of the people in Washington Township are Italian, so we sell a lot of Italian wine," Matusiak said.
But the type of wine people prefer changes over time. Back when they opened, it was all about the White Zinfandel for grandma.  Today, Cabernets tend to be popular in the winter, with whites — particularly Pinot Grigios — in demand in the summer.
But it's also about what's hot in the moment.
"It used to be Malbecs. Right now, it's Rosés," he said.
For Matusiak, he prefers a Pinot Noir, which he said is a good next step for someone who got into drinking wine via the sweet wine route.
He also recommends that anyone looking to try something different should give one of the many Spanish or Portuguese wines a chance.
In addition to reds, whites, and rosés, you'll find Champagne and sparkling wines, a selection of organic wines, as well as dessert and kosher varietals at Salina Wine & Liquor.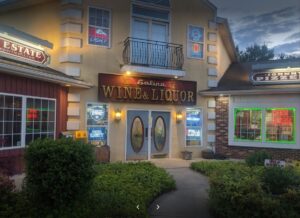 Loyal Customers
Matusiak's not in the store as often as he used to be, but his staff carries on the tradition of friendly, personal service. Something the store's customers appreciate.
"We have incredibly loyal and dedicated customers," Matusiak said, attributing the store's success to his customer base. While other businesses struggled over the past year, Salina Wine & Liquor did well. (Matusiak recognizes that much of their success was at the expense of bars and lounges, something he wishes were not the case.)
Giving back to the community that has supported his business for so many years is important to Matusiak. So much so that he's incorporated it into the business' mission: "To provide high-quality products at fair prices, while serving the community in which we live."
Through partnerships with the Chamber of Commerce and Rotary Club, Salina Wine & Liquor has raised hundreds of thousands of dollars for various projects.
Not Only Wine
Matusiak didn't grow up drinking wine. His family comes from Ireland and Slovakia, both traditional beer-drinking nations. Because there are plenty of beer and spirit drinkers out there, Matusiak makes sure to keep his shop stocked with plenty of both.
For beers, it's particularly important to keep the microbeers in stock. "There's so many now, which one is most popular changes daily," he said.
As for spirits, you'll find bourbon, cognac, gin, rum, scotch, and vodka on the shelves.
Salina Wine & Liquor is located in the shopping plaza at 273 Egg Harbor Road, in Sewell. For more information, call (856) 589-9111.