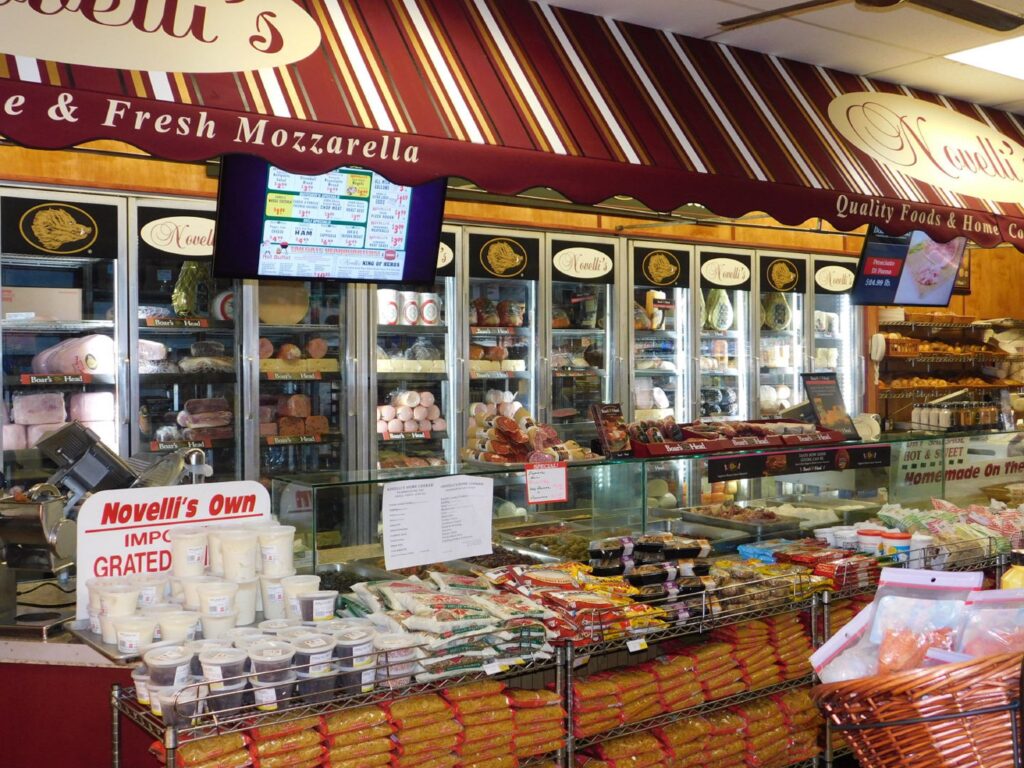 Family-owned and operated since 1947, Novelli's is more than just the pork store of its humble Brooklyn beginnings. Located in Oakwood for the past 40 years, Novelli's is a full-service produce, grocery and bakery store specializing in Italian goods, as well as Staten Island's premier catering service.
"Aside from the produce and meat, we don't buy our products — we make them here from scratch. Almost everything is made on site, including our own pizza dough, mozzarella and all the breads we sell," said John Spadaro, who co-owns Novelli's with Joseph Rivelli. "We have a 30-foot bread case lined on both sides with homemade items: croquettes, mozzarella sticks, sausage bread, stromboli bread, broccoli bread, spinach bread, sausage and pepperoni bread, provolone bread and three kinds of rice balls: plain, Sicilian style and prosciutto."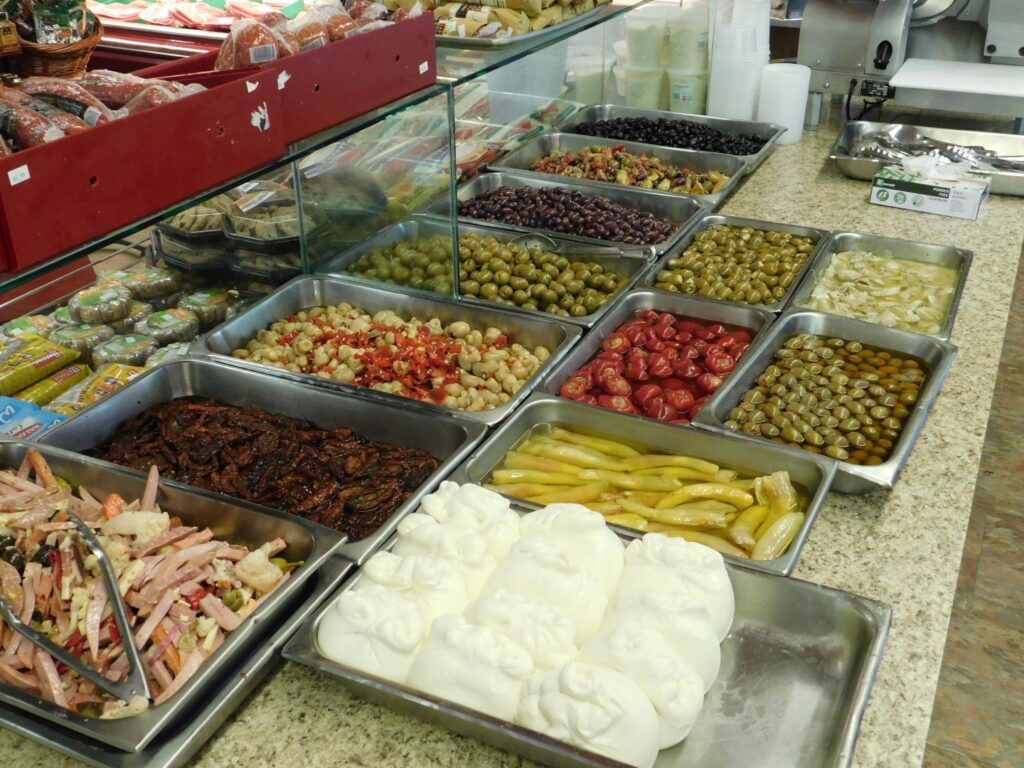 This bread bonanza is just the beginning of the mouth-watering temptations at Novelli's. "We're known for our fresh mozzarella, which is made several times a day," Spadaro said. "A food critic from Italy wrote in an article that our mozzarella is better than what she bought when she lived in Milan."
The store also offers a plethora of prepared take-home foods perfect for a quick lunch or fuss-free dinner. "Every day, we have about 25 hot prepared items. There are always staples like baked ziti, meatballs and fried chicken, and then we rotate various items through the menu each day. Today we have Chicken Sorrentino and tomorrow will be Chicken Marsala," he said.
Delicious salads, imported cheeses, and traditional Italian products like cold cuts, olives and mushrooms are also on display. In the meat department, fresh beef, pork, poultry and more are cut to order. Skilled butchers even prepare specialty roasts for holidays and special occasions. In the bakery department, Novelli's own fresh Italian breads and rolls are complemented by Italian cookies from Savarese Italian Pastry Shop in Brooklyn and decadent cakes from Alfonso's Pastry Shop on Staten Island.
"We also have an extensive hot catering menu and big heroes made on brick-oven Italian bread," Spadaro said. Many of the catering items are in the prepared take-home case, which makes them easy to sample.
Summer parties are the perfect time to utilize Novelli's catering services. Keep party prep simple by ordering from a menu of platters, heroes and al la carte hot entrees. Or, Novelli's Hot Buffet Supreme includes everything you need for a complete meal ($12.50 per person, minimum 15 people): a hot or cold antipasto, a choice of hot entree and a large tray of butter cookies, plus Italian bread, chafing dishes and sternos. A cold buffet ($7.50 per person, minimum 15 people) features cold cuts and cheeses, salads, fresh-baked party rolls and a large tray of butter cookies.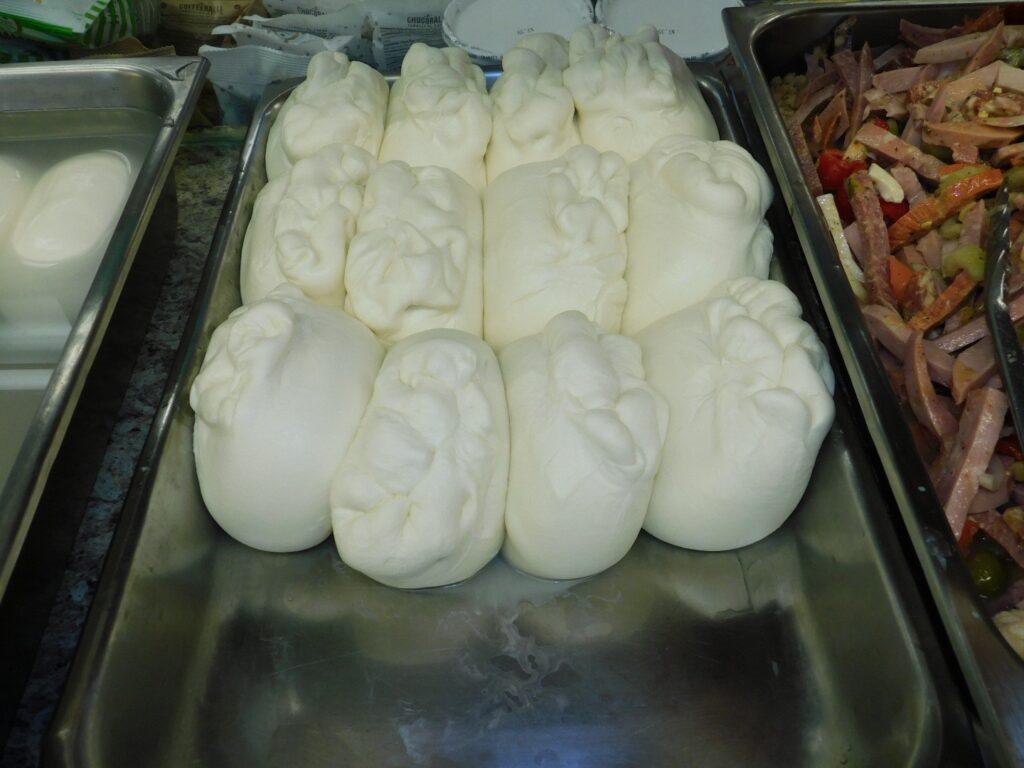 A fresh-cut raw veggie platter is great for snacking at parties, along with a prosciutto platter, cheese platter, mini cocktail sandwiches and a tray of Italian-style rice balls. A full pan of homemade foccacia can be topped with tomato, onion or pesto, or try Novelli's cheese bread made with 12 different cheeses.
Hot entrees offer something to please every party guest. Pasta selections include baked ziti, penne in vodka sauce, and ravioli with fresh tomato and peas. Meat dishes range from baked Virginia ham and sausage with pepper and onions to beef rollatini and roast beef in mushroom gravy. Chicken dishes run the gamut, from Marsala and Parmigiana to Country Fried and Florentine. Vegetable sides include escarole and beans, stuffed mushrooms and roasted mixed vegetables.
For convenience, all Staten Island catering service and grocery orders can be delivered direct from Novelli's to your door. "We also have a portal through online grocer Mercato.com. The orders come right to my store but they handle delivery," Spadaro explained.
Novelli's is located at 3161 Amboy Road, Staten Island. The store is open Monday through Saturday from 8 a.m. to 5 p.m., and Sunday from 8 a.m. to 2 p.m. Call (718) 351-0790 for more information or to place an order. Visit https://novellis.com to view the menu.