Concierge medicine. It's something usually associated with the wealthy. But at Mediversity, Dr. Ahsan Abdulghani aims to make an entry-level version of concierge medicine accessible to more people.
No appointments. House calls. Real-time monitoring. You'll find it all at Mediversity Health.
All Dr. Abdulghani asks is that patients be all in when it comes to their care. It's a passion he developed after working in a hospital and seeing the same patients admitted multiple times for the same problem. Without a doctor to oversee their care and create a program of consistent preventative medicine, their problems simply never went away.
"We offer a concierge kind of service for people who are willing to invest in their care and work with a game plan that will help them," he said.
Whether their insurance covers everything or not. Even if they have no insurance.
"The main thing is to be able to make sure that people who need the service are able to get it … We offer an affordable price. We'll work out a payment plan."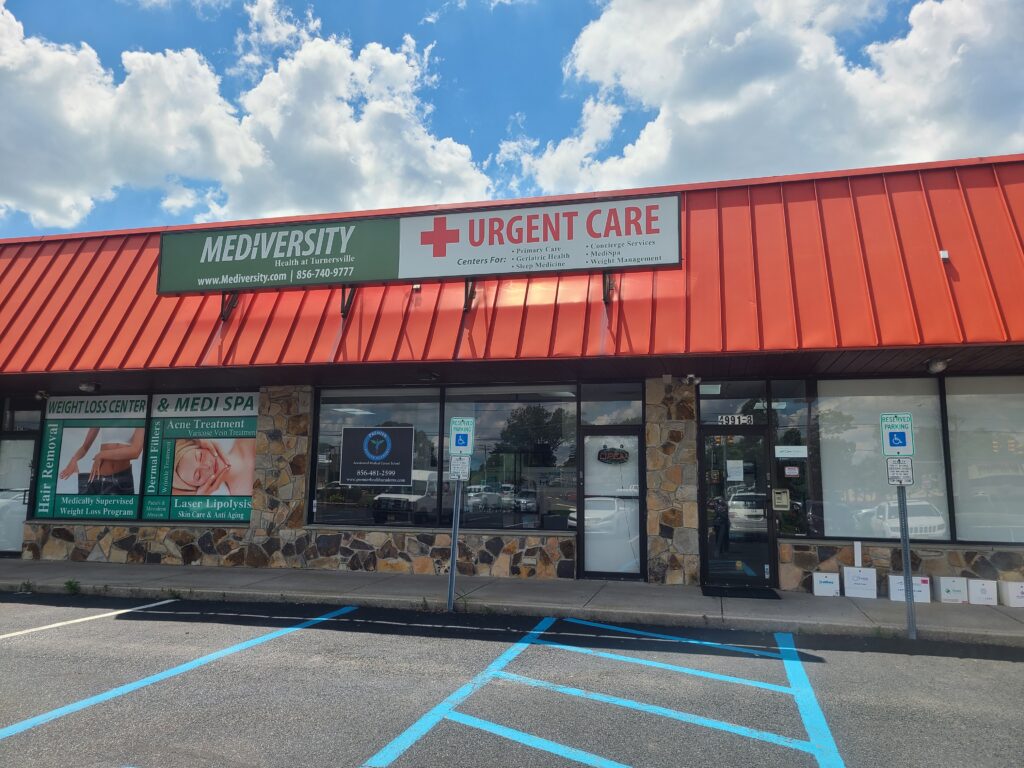 Preventative Care
Mediversity offers patients five core areas of specialty, the first being preventative medicine just like you'd find at any other doctor. But unlike at other doctor's offices, you don't need an appointment. And, you never need to leave the premises for blood tests, diagnostic tests or advanced screenings. But Mediversity takes it even further, with active patient monitoring.
Patients with chronic conditions are given monitors to use at home. If they have a high blood pressure reading or high blood sugar result, the doctors at Mediversity get an alert and reach out to the patient with a course of action.
Weight Loss
If there's one thing that can make the most difference in a patient's life, it's weight loss, Dr. Abdulghani said.  Most of the medical problems Mediversity sees are related to weight, he added. From high blood pressure and cholesterol to diabetes, arthritis and sleep apnea.
Mediversity's weight loss management program is physician-supervised, tracked on a weekly basis and includes nutritional meal plans and exercise regimens.
Outpatient Addiction Care
Mediversity also offers outpatient addiction recovery for people who don't have the time for in-patient rehab. The program includes counseling, medications (including Suboxone) and withdrawal monitoring.
Aesthetics
Often seen as separate from medical care, Dr. Abdulghani sees aesthetic medicine as essential to people's well-being. When people feel like they look good on the outside, they feel better on the inside, he said.
Mediversity offers a full-range of aesthetic treatments including Botox, Xeomin, fillers and microneedling. There's even a Vampire Facial, which uses the patient's own platelet-rich plasma to improve the appearance of their skin.
Elder Care/Home Visits
Not everyone can get out of their home to visit the doctor. Older patients, post-surgical patients. For such people, Mediversity can do regular check-ups, blood work and some testing in the person's home.
In-home visits are available in Gloucester, Camden, Salem and Atlantic counties.
Mediversity maintains three offices in Turnersville, Cherry Hill and Salem. For more information, call (856) 740-9777 or visit https://mediversity.com.