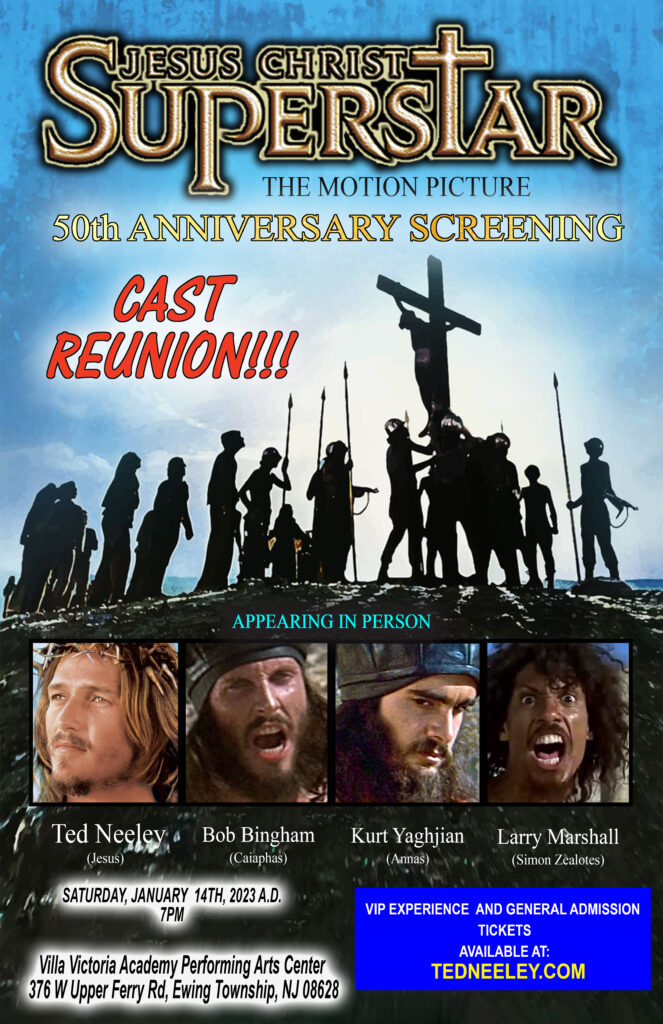 The Landmark Motion Picture, Jesus Christ Superstar, was released in 1973. Next year it will celebrate it's 50th anniversary.
To commemorate this significant event a very special celebration will take place on Jan. 14, 2023 at the Villa Victoria Academy Performing Arts Center.
Those in attendance will share a private viewing with four members of the original cast. Larry Marshall (Simon), Kurt Yaghjian (Annas), Bob Bingham (Ciaphas) and Ted Neeley (Jesus) will all attend and give audience members the opportunity to obtain autographs and photos.
This is the only cast reunion scheduled for the Greater Philadelphia/Trenton/NYC area for 2023.
Neeley is available for interviews (print and or video) and arrangements can be made through Andy Gordanier, theatre manager, at [email protected] or 732-407-6981.
For tickets, visit www.showtix4u.com/event-details/67939