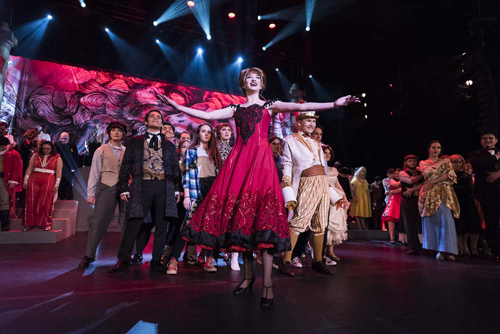 The State Theatre Center for the Arts has received a grant from the Air Products Foundation to support the 2022 FREDDY© Awards program.
Air Products is a strong supporter of arts and education programs throughout the region. It has supported all aspects of the FREDDY© program, including the Education and Community Impact FREDDY© Award, which is designed to connect high school musical productions to areas of academic study and to community enrichment projects.
"Participating in the FREDDY© Awards program has truly been a transformational arts education experience for thousands of Lehigh Valley high school students," said State Theatre COO Denise Smith.  "We are honored to present this program each year, but it would simply not be possible if not for our generous community sponsors.  Air Products is an innovative and dedicated partner in the arts, and we are so grateful for their support."
The mission of the FREDDY© Awards it to recognize and reward exceptional accomplishments in high school musical theater in Lehigh and Northampton, Pa., and Warren County, NJ.
The FREDDY© Awards program has served over 57,000 students and 33 schools since its inception in 2003. More than $1.8 million in college scholarships and internships have been awarded to participating FREDDY© students and schools.
The 2022 FREDDY© Awards will be broadcast live on 69 WFMZ Thursday, May 26, 2022 at 7:30 p.m.  For more information, visit www.freddyawards.org