ArtsQuest is working in partnership with Donegal Square/McCarthy's Red Stag Pub to bring the Lehigh Valley exciting new tasting experiences St. Patrick's Day through March 20
ArtsQuest is proud to present Sláinte, a celebration of Irish heritage March 17 through March 20. This new four-day experience is being produced in  partnership with Bethlehem's Donegal Square/McCarthy's Red Stag Pub. The four-day festival will feature traditional whiskey and Guinness tastings along with authentic Irish fare and a Sunday Irish Breakfast. Admission to these events can be purchased now at steelstacks.org, with select discounted rates and presales for ArtsQuest members and Circle donors.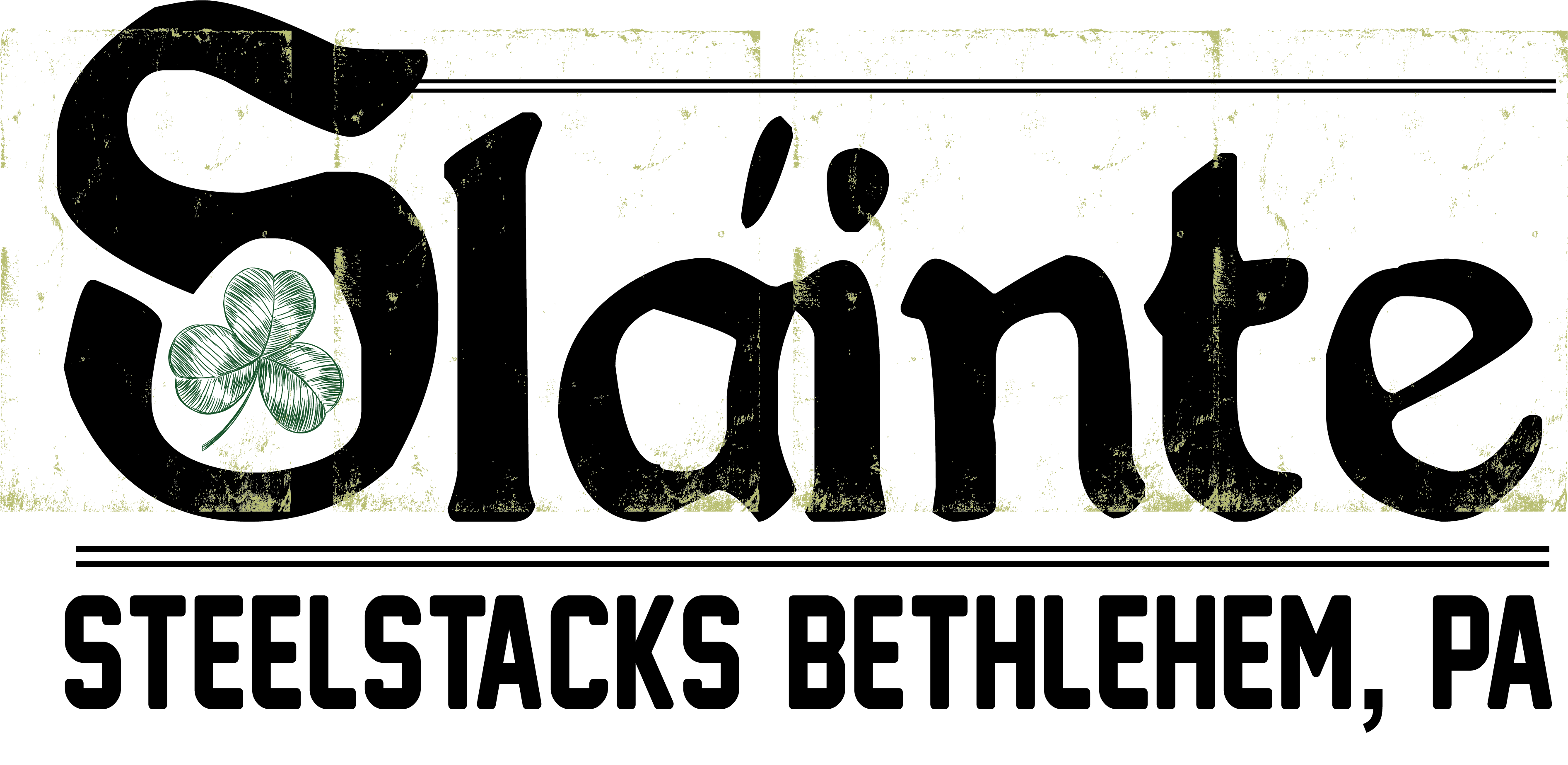 Whiskey Tastings
Have a toast to St. Patrick's Day at our VIP whiskey tasting at 6 p.m. Sample rare whiskeys Yellow Spot, Redbreast 21, Jameson 18 and Middletown Very Rare 2021 in a Sláinte souvenir Glencairn glass sourced from Scotland. Food pairings will be served with each whiskey and the session will end with Irish Cream and shortbread. Patrons also will view an exclusive interview conducted by Neville Gardner, owner/operator of Bethlehem's Donegal Square/McCarthy's Red Stag Pub, with Tim Campbell of the Saint Patrick Centre in North Ireland, who will be at the site of St. Patrick's grave.
Celebrate at 1:30 p.m. on March 19 with a whiskey tasting session overseen by McCarthy's Red Stag Whiskey Ambassador Kyle Dalrymple. Sample Jameson Caskmates IPA, Green Spot, Redbreast 12 and Method & Madness Single Pot Still in a Sláinte souvenir Glencairn glass sourced from Scotland. The session will finish with an infused Jameson. The VIP session is priced at $149 and regular tastings will be $49. ArtsQuest members and Circle donors can purchase tickets at a discounted rate.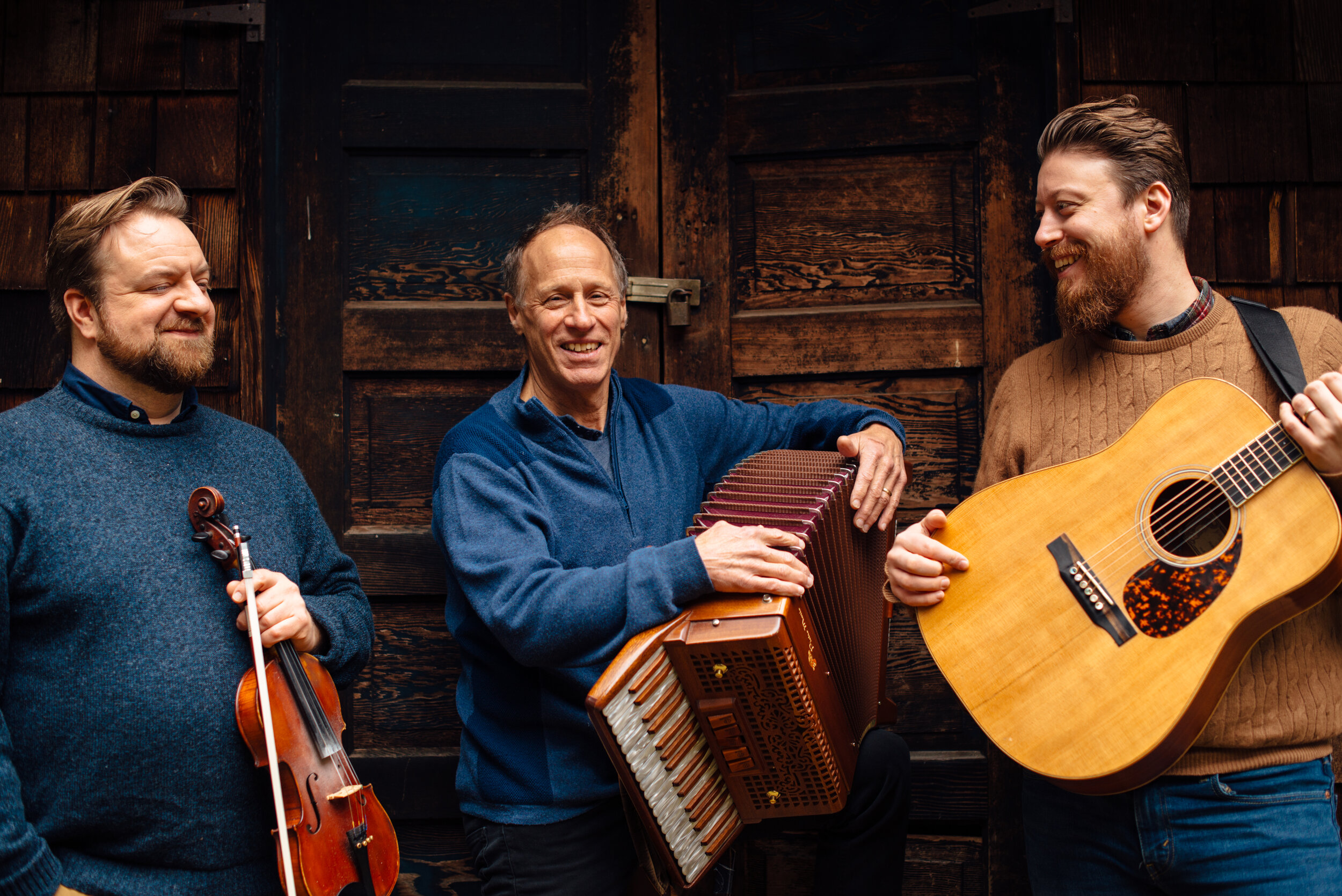 Guiness Tastings
No celebration is complete without Guinness! For $19, come sample eight different varieties of products at 7:30 p.m. on Fri., March 18 or 6:30 p.m. on Sat., March 19. Get your pint personalized, quite literally, with your face drawn on the head of a Guinness. Guests will walk away with a full pint of Guinness, along with a special pint glass and Guinness swag.
Irish Breakfast
Top off the last morning of Sláinte with a traditional Irish Breakfast on March 20. McCarthy's Red Stag Pub and Levy Restaurants, operators of ArtsQuest's Palette & Pour restaurant, have partnered to present an authentic dining experience. Enjoy Red Stag's Farl and  Irish Soda bread, along with eggs, pork and turkey sausage, white and black puddling, rashers, griddle tomato and potato pancakes. Coffee, tea, water and assorted juices also are included, and the bar will be serving Irish drink specials.
Festival goers can experience live music all four days from Irish music group Lúnasa to Pennsylvania's own Celtic group House of Hamill, among others. On Sunday afternoon ArtsQuest will debut the First Annual Sláinte Fest Youth Fiddle Competition. Single day and four-day festival passes, which include admission to all musical performances, are on sale now at steelstacks.org. ArtsQuest members and Circle donors can purchase passes at a discounted rate.
ArtsQuest will continue to follow the latest CDC, state and local health and safety guidelines. Visit artsquest.org/safety for the latest updates.
About ArtsQuest
ArtsQuest's mission is to provide access to exceptional artistic, cultural and educational experiences using arts and culture as key elements of economic development for our urban communities. ArtsQuest supports this mission via the presentation of performing and visual arts, film, arts education classes and outreach, youth programming and cultural events.
Through festivals such as its flagship event, Musikfest, the Banana Factory Arts Center, and the ArtsQuest Center at SteelStacks arts and cultural campus. ArtsQuest's programming reaches more than 1.9 million people annually. The organization's programs and events, approximately 50% of which are free to attend, have a combined economic impact of more than $136 million annually in the region. ArtsQuest is a proud member of NIVA, the National Independent Venue Association and NATO, the National Association of Theatre Owners.