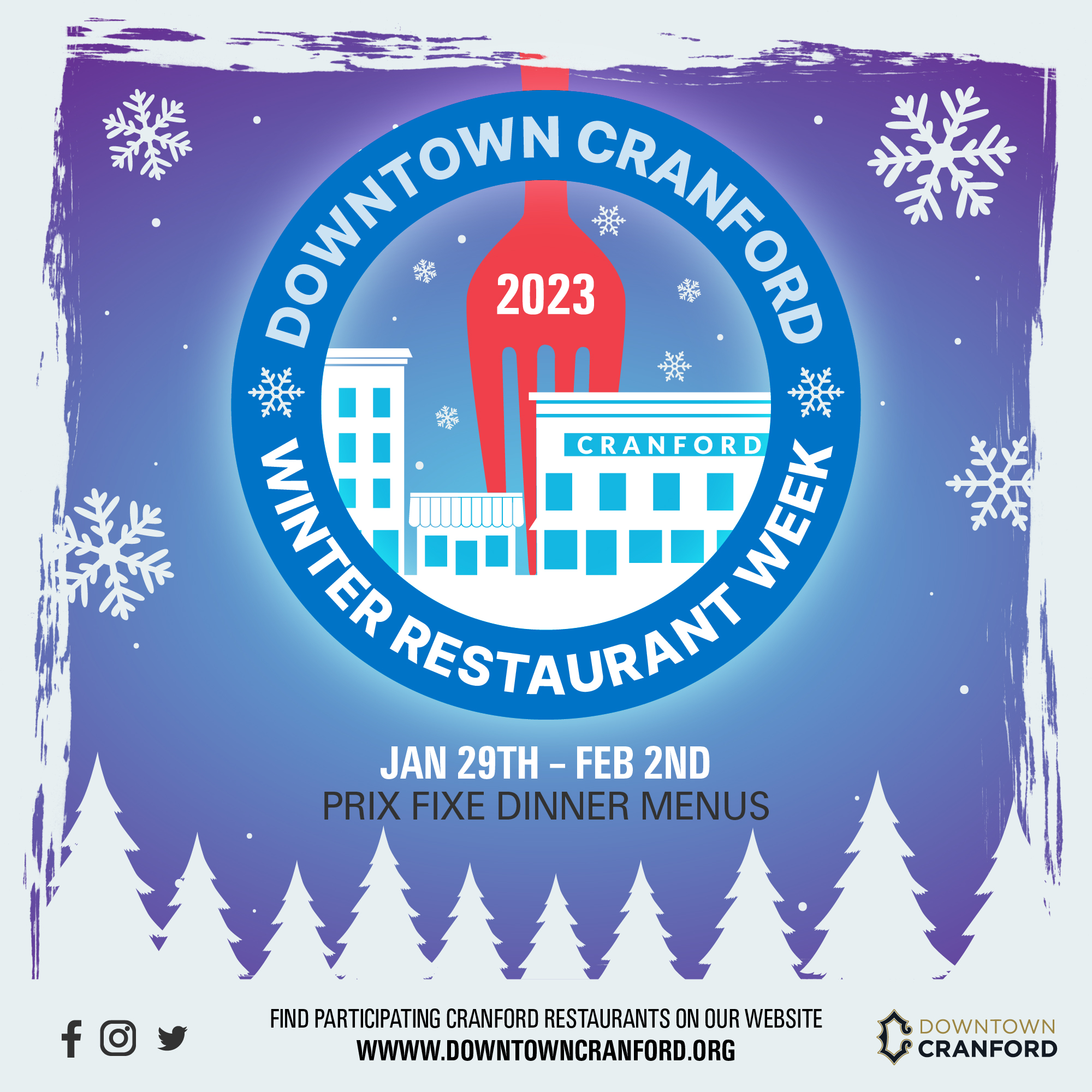 Winter Restaurant Week in Downtown  Cranford will takeplaceJan.29–Feb.2.
Participating restaurants will be offering prix fixe dinner menus, lunch specials, and more. Participating restaurants include Ambeli Greek Taverna, River & Rail Cantina, Garlic Rose Bistro, 8Thai, and more.
A complete list of participating restaurants and their menus or special promotions will be released later this month.
"Downtown Cranford offers a diverse variety of restaurants," said Downtown Cranford Director Caren Demyen. "Visitors would be able to try a different cuisine each day of Restaurant Week if they wanted to. Our hope is that Winter Restaurant Week reminds people of the vibrant dining scene Cranford has, and that they make the effort to support some of their favorite restaurants or maybe try someplace new."
People can follow Downtown Cranford on social media to stay up-to-date on upcoming events, new businesses and more.
Find Downtown Cranford on Facebook  www.facebook.com/DowntownCranford and on Instagram www.instagram.com/downtowncranford.
Visit Downtown Cranford's website for upcoming events, a complete business directory, and more: downtowncranford.org.