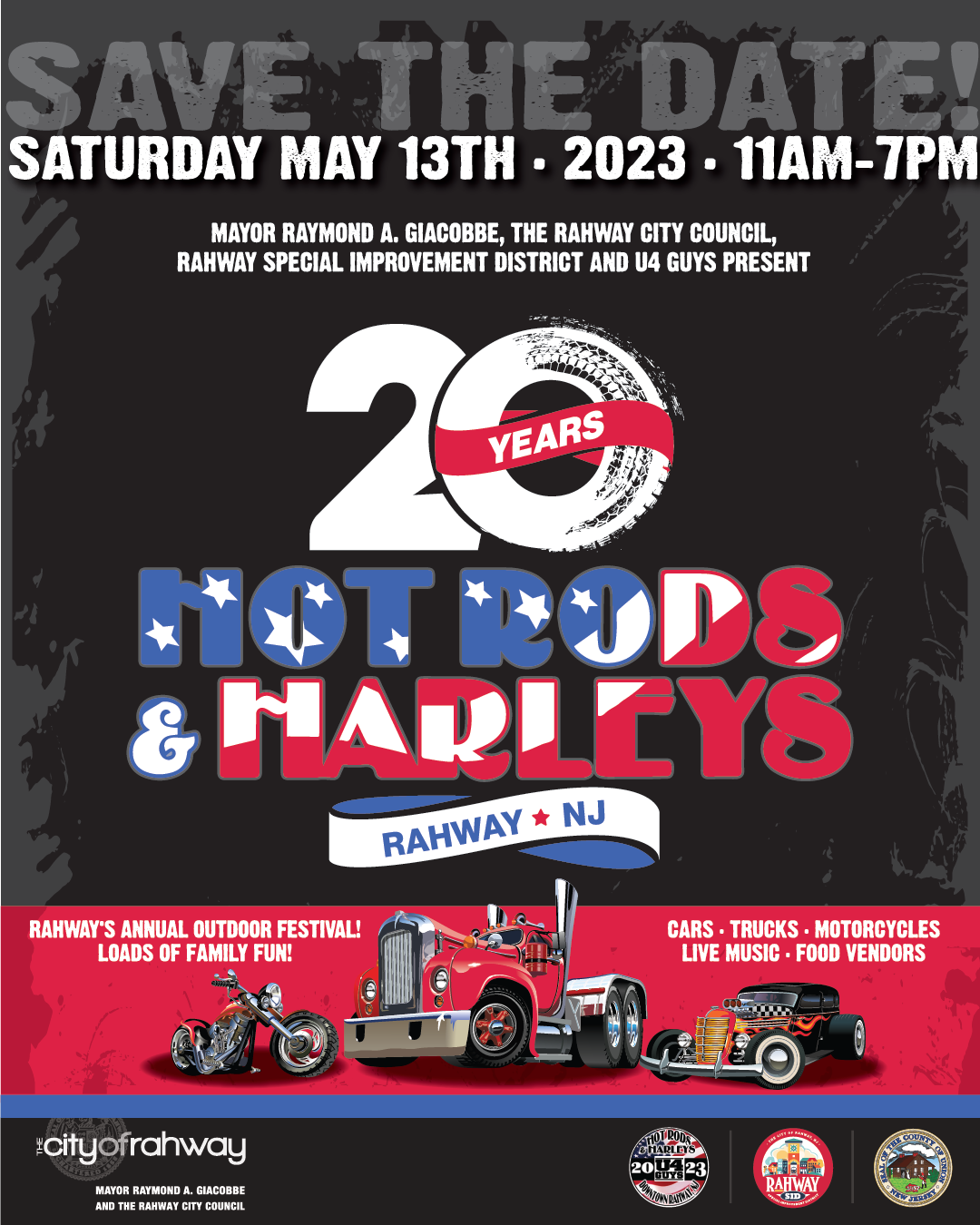 Mayor Raymond A. Giacobbe, the Rahway City Council, Rahway Special Improvement District, and U4 Guys Promotions announce the 2023 Hot Rods & Harleys event, taking place May 13 from 11 a.m. to 7 p.m. in Downtown Rahway.
Hot Rods & Harleys, celebrating its 20th year, is one of Rahway's largest events, drawing crowds of up to 10,000 to the city. The annual event features hundreds of cars, trucks and bikes, three stages for live music, a live radio broadcast on Q104.3 with Maria Milito, food vendors, street vendors and more. Located in the heart of Downtown Rahway, local businesses, taverns, and restaurants will be open for a variety of shopping and dining options throughout the day.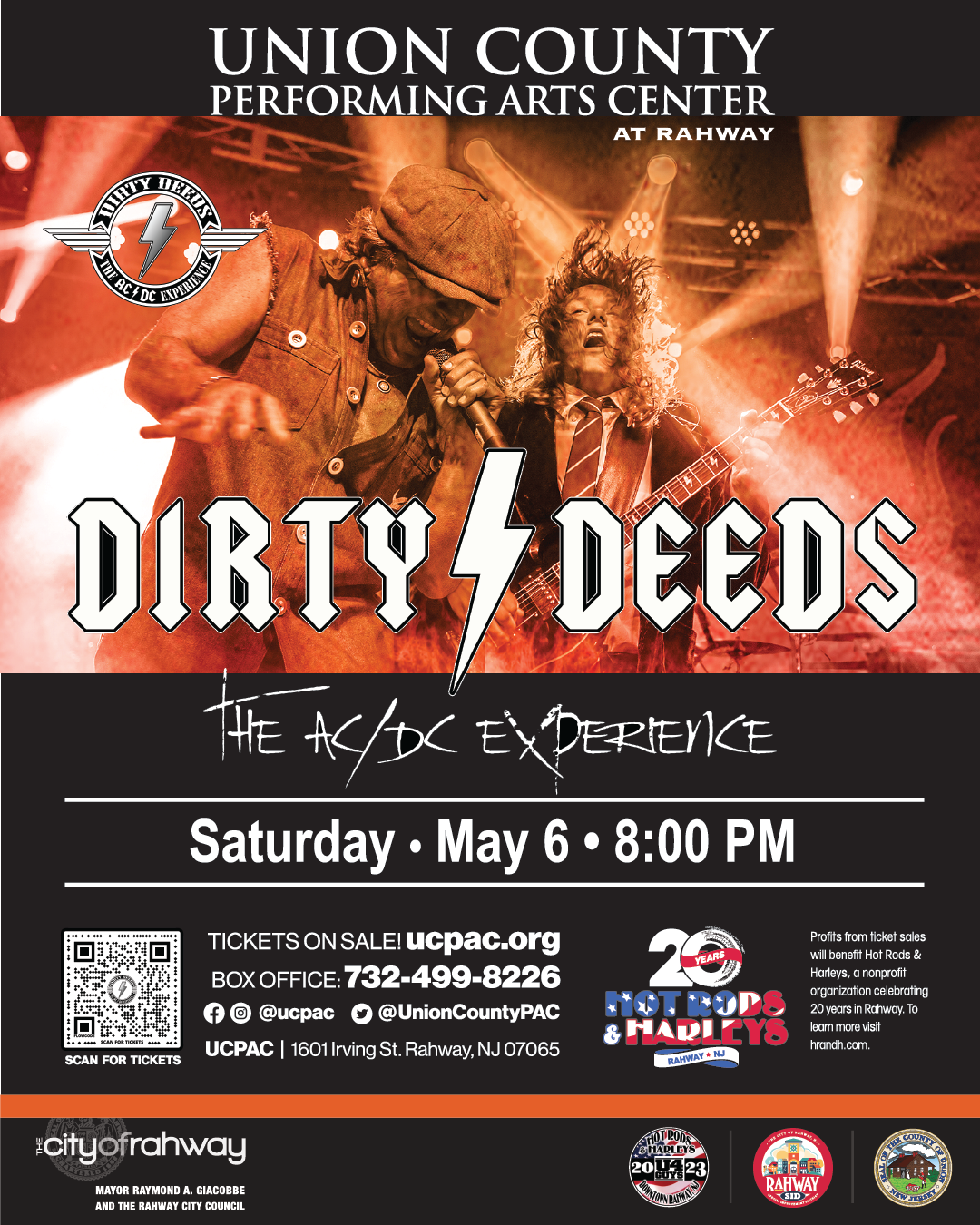 Residents and guests can expect road closures in anticipation of the event beginning on May 13 around 6 a.m. lasting through 7 p.m. Affected streets include City Hall Plaza, Elizabeth Avenue, Main Street, Elm Avenue, Irving Street, Milton Avenue, Georgia Street, Cherry Street, Lewis Street, Rahway Train Station, Campbell Street, Broad Street, Fulton Street and Pierce Street. View a full map of road closures at www.CityofRahway.com/HotRods.
A week prior to the event, the Union County Performing Arts Center will be hosting a benefit show featuring a performance by Dirty Deeds: The AC/DC Experience on May 6 at 8 p.m. Profits from ticket sales will go to the Hot Rods & Harleys Non-Profit. Tickets are on sale now at www.ucpac.org/event/dirty-deeds.
Hot Rods & Harleys is a free, all-day event offering fun for all ages. To learn more, visit www.hrandh.com.